2018 Distracted Driving Summit
Keynote Talk:
What Is That Driver Thinking?
How our common sense leaves us at risk on our roads and what we can do about it.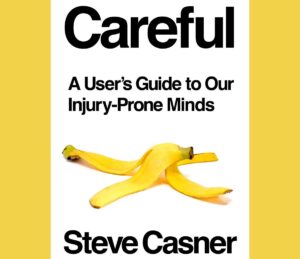 Why do drivers feel confident in their ability to divide their attention between phone and road—an activity that psychologists understand to be fraught with risks?  People don't think they can outwrestle bears or leap tall buildings in a single bound.  What gives?  Steve Casner tells us that while we may know our physical strengths quite well, our modern inventions challenge our understanding of our own cognitive abilities—to its limits and beyond.  Steve assures us that the situation is far from hopeless: that we've still got a few tricks up our sleeves.
In this entertaining and highly informative talk, Steve Casner talks about how we might overcome the illusion of competence felt by distracted drivers everywhere.  Policymakers, safety advocates, product designers, researchers, and attorneys are sure to walk away with new ideas to contemplate.
---
Steve Casner is a research psychologist who studies the psychology of safety.  Steve flies jets and helicopters, rides motorcycles, bicycles, and skateboards, and has surprisingly few scars.  Steve holds an interdisciplinary Ph.D. across the departments of psychology, computer science, and medicine.