DRIVE Smart Virginia Virtual Safety Series
Recordings of Previous Presentations
---
Teaching Teens to Drive: The Parental Role
Speakers: Dr. Johnathan Ehsani, Johns Hopkins Bloomberg School of Public Health and Dr. Charlie Klauer, Virginia Tech Transportation Institute
Description: Parents play a critical role in teaching their teenager to drive. This webinar will present the latest scientific evidence on how to keep teenagers safe as they take the wheel. This includes practical steps on how parents can guide their teenager during the learner stage and how to reduce the risk of crashes when teenagers begin to drive on their own.
Link to recording: https://attendee.gotowebinar.com/recording/7520593973735826695
---
Teen Programs That Shine
Speakers: Joel Feldman, EndDD.org; Stacy Tisdale, Teens in the Driver Seat
Description: This webinar will introduce attendees to two nationally-renowned teen driver programs that are making our roadways safer.
Teens in the Driver Seat (TDS) is a peer-to-peer program for teens that focuses solely on traffic safety and addresses all major risks for this age group. Teens are responsible for implementing the program while Texas A&M Transportation Institute (TTI) provides the science, guidance and project resources.
EndDD.org is a non-profit organization that has created science-based distracted driving presentations, amassed a network of 500 speakers, and created a program to teach teens how to effectively speak up when driven distracted by others.
Link to recording: https://attendee.gotowebinar.com/recording/1259129241048096013
---
Turning Tragedy Into Action
Speakers: Jennifer Smith, StopDistractions.org; Julie Garner, Project Yellow Light; Mike Drury, Mike Drury Foundation; Nina Todd, Back to the Dirt Back to the Moon Foundation; and Christina Dempsey, Three Ribbons for Three Reasons
Description: Motor vehicle crashes can have devastating outcomes for families, friends, and communities. Hear from the families of victims and crash survivors about how their lives have been affected and how they are sharing their tragedies in hopes of making our roadways safer. Speakers will discuss how providing platforms for them to engage with the community can help connect motorists with the true risks involved in driving.
Link to recording: https://attendee.gotowebinar.com/recording/6820926347577162510
---
Distracted Driving: Past, Present, Future
Speaker: Raymond H. LaHood, Former United States Secretary of Transportation
Description: Secretary Ray LaHood led the charge against distracted driving in 2009 when he held the Department of Transportation's first Distracted Driving Summit in Washington D.C. During that Summit, he told the hundreds of attendees that, "we need a combination of strong laws, tough enforcement and ongoing public education to make a difference." Now, 11 years later, we are checking in with Secretary LaHood to see what has changed with distracted driving since that first Summit. Have we made progress in the fight against distracted driving? What more do we still need to accomplish and how do we get results? Join Secretary LaHood as he discusses the major players in this endeavor, the strategies he has found effective thus far, and the paths to success in the future.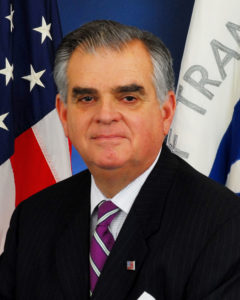 Link to recording: https://attendee.gotowebinar.com/recording/787776304328073999
---
Lifespan Considerations in Crash-Injury Epidemiology and Traffic Safety
Speakers: Dr. Barbara C. Banz, Yale University; Dr. Thomas Hartka, University of Virginia; Dr. Federico Vaca, Yale University
Description: Think about how important taking a lifespan perspective in traffic safety can be. Hear about some fascinating aspects of pediatric occupant and teen driver safety you may not have previously considered! Learn about the factors associated with EMS transport decisions for pediatric patients after motor vehicle collisions, the complexities of young driver injuries and fatal motor vehicle crashes, and the factors contributing to the delay in driving licensure among U.S. high school students and young adults.
Link to recording here: https://attendee.gotowebinar.com/recording/5910498834848285453
---
Corporate Risk Management
Speakers: Phil Renaud, The Risk Institute at The Ohio State University; Eric Spalsbury, Stanley Steemer International
Description: Traffic crashes are the leading cause of workplace death in America. It is imperative to include strict traffic safety policies and programs into your business practices. Phil will discuss how to best incorporate traffic safety policies into the workplace and the most effective ways to achieve employee buy-in. Attendees will also hear from a company that has a successful safety culture and how they address fleet safety.
Link to recording here: https://attendee.gotowebinar.com/recording/1978770598556548359
---
Two Guys With Strong Opinions
Speakers: Keith Greenstein and Matt Klug
Description: For the past 20+ years, Matt and Keith have worked as advertising creative directors on brands of all shapes and sizes. Global ones like Google, Sony, Apple, Coke, Disney, Visa, and PayPal. National ones like The Ad Council, Burt's Bees, Virgin America, and CarMax. And regional ones like Bojangles', Charlotte Tourism, Slo Down Wines, and DRIVE SMART Virginia. They are the team behind some of DRIVE SMART's long running campaigns such as "Buckle Up Phone Down" and "See and Be Seen" and have worked with the organization for over 15 years. They've created campaigns for all kinds of target audiences, across all kinds platforms (both traditional and non-traditional), and along the way they've nurtured talent, managed teams, won awards, and built strong bonds of trust with clients who, in their words, ADORE them.
During this webinar, Matt and Keith will discuss how to market your message when you're not the target, and how to modify those messages when you're working across multiple platforms. They will present examples of their work, share insights, and provide a great opportunity to learn more about reaching different audiences with your safe driving message.
Link to recording here: https://attendee.gotowebinar.com/recording/5661158185457629711
---
Advanced Driver Technology to Spot Distracted Driving
Speakers: Dr. Jeff Hickman, Virginia Tech Transportation Institute; Lisa Gonzalez, Lytx; Brandon Leininger, American Central Transport, Inc; and Bob Verret, Dupre Logistics
Description: During this webinar, Dr. Jeffrey Hickman, group leader for the Virginia Tech Transportation Institute, will share the insights he has gained from his extensive research into distracted driving. Plus, two fleets—American Central Transport and Dupré Logistics—will share examples of how they use technology to have a real-time impact on risk and improve fleet safety. 
Link to recording here: https://attendee.gotowebinar.com/recording/3075777539154129935
---
Rural Road Safety
Speakers: Dana Fisher, Virginia Farm Bureau; Jaime Sullivan, National Center for Rural Road Safety
Description: All roads are not created equal and rural roads present a unique challenge to the drivers that travel on them. Learn about effective strategies and programs that address the rural road user and work to lower injuries and deaths on rural roadways. During this webinar, Jaime Sullivan will discuss the unique challenges of rural road safety, the importance of including rural areas as we strive for zero, effective strategies being used in rural areas, and how you as an individual and agency can support safety initiatives and positively impact traffic safety culture. Farm Bureau will share information on what to look for when approaching slow moving vehicles. The session will include presentations from farmers who will share their personal experiences operating equipment on public roads and tips from the driver's seat.
Link to recording here: https://attendee.gotowebinar.com/recording/8428588271081968131
---
Safer Vehicles for a Safer World
Speakers: David Zuby, Chief Research Officer IIHS; Becky Mueller, Senior Research Engineer, IIHS
Description:
Vehicle safety has greatly improved over recent years. The driver death rate for 2017 and equivalent models during 2015-18 was 36 deaths per million registered vehicle years – a significant improvement from a rate of 87 for 2002-model-year-equivalent vehicles in 2000-03. Even so, IIHS research suggests that further improvements are possible. This webinar will begin with a virtual tour of IIHS crash test facility and discuss efforts to develop new crash tests and promote driver assistance systems that promise to help drivers avoid crashes in the first place.
Link to recording here: https://attendee.gotowebinar.com/recording/7138098070807982855
---
Communicating with Diverse Audiences
Speaker: Dr. Janice Underwood, Chief Diversity, Equity, and Inclusion Officer; Office of the Governor of Virginia
Description:
When it comes to effective messaging, the "one size fits all" approach is no longer acceptable. Reaching audiences of various ethnicities, ages, cultures, etc. means adopting new strategies. Chief Diversity Officer, Dr. Janice Underwood will discuss the efforts of the Office of Diversity, Equity, and Inclusion to ensure inclusion across the Commonwealth and how other organizations can become more inclusive in their messaging, to better serve diverse communities.
Link to recording here: https://attendee.gotowebinar.com/recording/8971081810932980750
---
Socioeconomic Crash Factors
Speakers: Mark Cole, Virginia Department of Transportation; Dr. Kathy Klinich, University of Michigan Transportation Research Institute
Description:
This webinar will address how social and economic factors can play a role in crash injuries and fatalities. Dr. Klinich will discuss her study which analyzed crash fatality data and found that lower education levels, more rural environments, and lower income levels resulted in higher numbers of fatalities than expected. This was due to dangerous crash types, lower restraint use, and older vehicle age. In Mr. Cole's presentation, he will provide an overview of Virginia's Pedestrian Safety Action Plan (PSAP) and explain how his team used Virginia's Health Opportunity Index as a factor to help determine the PSAP priority locations. Mr. Cole will show how the same model could be explored for additional programs and safety planning.
Link to recording here: https://attendee.gotowebinar.com/recording/7207792814489608449
---
Thank you to our Virtual Safety Series Sponsors