Designate Before You Celebrate
If you're going out and there is even a possibility that you may drink alcohol, you need to plan for a safe ride home. With just a few drinks you could be too impaired to safely drive. If you choose a friend to be a designated driver before you've had too much to drink, you can have a good time and get home safely.
In 2019 in Virginia: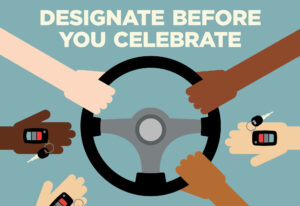 264 people died because of alcohol-related crashes or 32% of all traffic fatalities.
4,402 people were injured in alcohol-related crashes or 6.7% of all traffic injuries.
7,591 alcohol-related crashes represented 5.5% of all crashes.
Choosing a designated driver could be one of the most important decisions you make.