Janet Brooking / Executive Director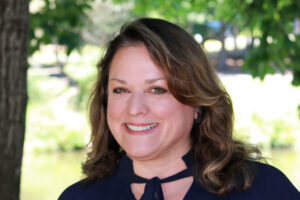 Janet Brooking has served as the Executive Director of DRIVE SMART Virginia since May 2005. Prior to this, she spent ten years as State Campaign Director for the Commonwealth of Virginia Campaign. Under her watch, more than $28,000,000 was raised for charity. Janet received her Bachelor of Science degree from Mary Baldwin College and her Certificate in Philanthropy from the University of Richmond. She is also a graduate of the Virginia Collaborative Leaders Program through the Institute for Educational Leadership, The Sorensen Institute for Political Leadership at the University of Virginia, and the Center for Creative Leadership.  Janet's non-profit work has included volunteering as a docent at the Maymont Nature Center and serving on the boards of Big Brothers Big Sisters and the Read Center. She is currently on the Advisory Board of Visitors at Mary Baldwin College and is past President of the American Society of Safety Engineers, Colonial Chapter.
Contact Janet Brooking at janet.brooking@drivesmartva.org.
Rich Jacobs / Public Relations & Outreach Manager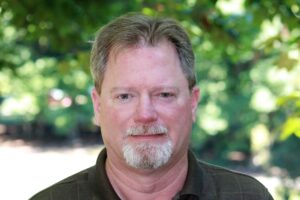 Rich Jacobs joined DRIVE SMART Virginia in May 2015. As our public relations manager, Rich is DRIVE SMART Virginia's primary contact for the public and the media. As outreach manager, he travels to events around the state in support of our programs.
Before joining DRIVE SMART Virginia, Rich was News Director for a group of five radio stations in Richmond. He has received awards from NASA, Richmond Fire & EMS, the Navy League, and has won three awards from the Virginia Association of Broadcasters.
Contact Rich Jacobs at rich.jacobs@drivesmartva.org.
Open / Strategic Partnership Coordinator
Leah Hostetler / Finance Manager
Contact Leah Hostetler at leah@drivesmartva.org
Kristin Pettway / Senior Project Manager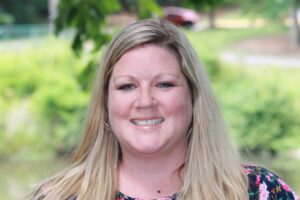 Kristin Pettway joined DRIVE SMART Virginia in April 2009. She is currently the Senior Project Manager in charge of teen driver and simulator programs. She has also served as Project Manager for Trucking Programs. Kristin worked as a Program Coordinator for Rutgers Cooperative Extension for several years, helping to provide New Jersey's farmers with the tools to ensure their future. She graduated from Rutgers University with a Bachelor of Science degree.
Contact Kristin Pettway at kristin.pettway@drivesmartva.org.